Status page for the SHIFTscreen
(Updated November 29, 2023)
It's becoming more and more realistic: Your workplace, fully equipped with SHIFT products that are sustainable and manufactured under fair and respectful conditions. In addition to SHIFTphone, SHIFTbook and other products, you may have been missing a suitable monitor. On this page you can find out everything about our new crowdfunding project and this is what you can expect from our SHIFTscreen: innovation, modularity, repairability, device deposit, high quality and much more.
27 inch display - Energy-saving thanks to modern OLED technology
Modular design with easily exchangeable modules
Very light and flat. Thus transportable and universally usable
Versatile to use thanks to multi-touch compatibility
The active pen support also allows it to be used as a graphics tablet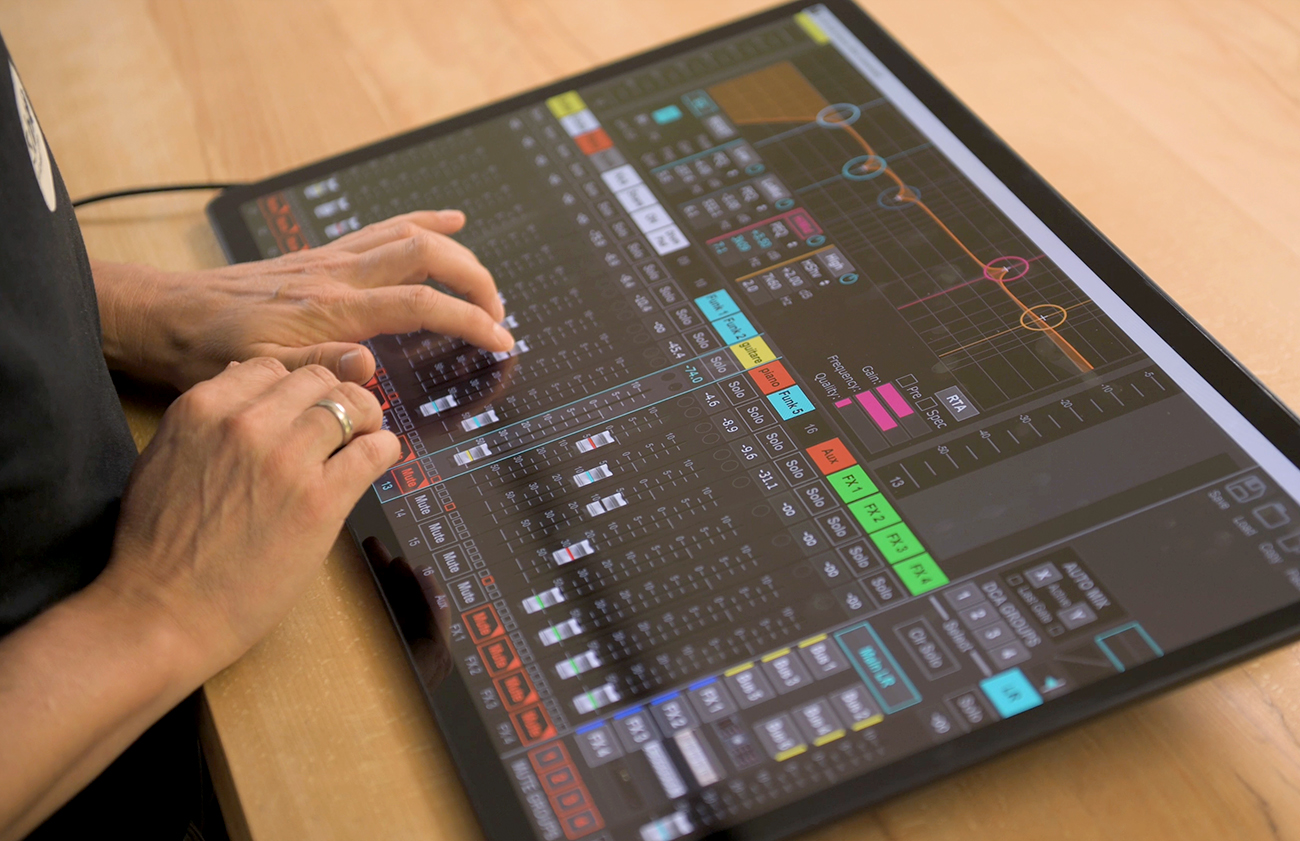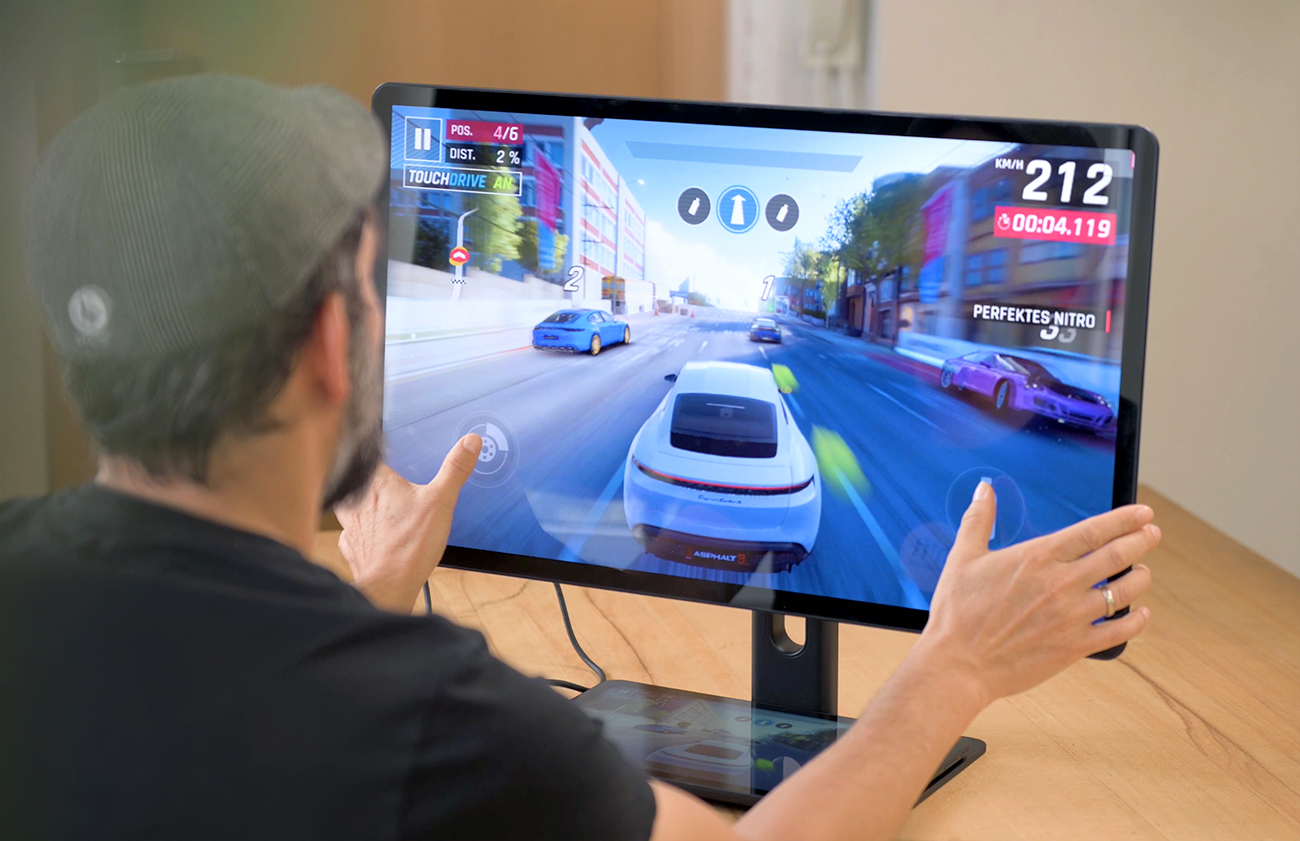 Brilliant display thanks to high contrast ratio, wide viewing angle and high brightness
Standard with us for many years: device deposit
Delivery: approx. 4 months after the funding threshold has been exceeded
Final price: expected €1444 (plus €22 device deposit)
777 pre-orders as funding threshold!
After the conception and design phase, the SHIFTscreen requires 777 pre-orders so that we can start the project and move on to development. The final price is expected to be €1,444 plus a €22 device deposit. As a thank you for early support, the following price levels are available:
22 devices at a super early bird price of €777. A further 99 devices are available at the early bird price of €888. The subsequent price level is expected to be 999 €.
In total you've already ordered …
Technology: OLED
Resolution: 3840 x 2160 px – UHD/4K *
Diagonal: 27 inches
Field of view: 596 x 335 mm
Brightness: max. 500 cd/ m²
Contrast ratio: 1,000,000: 1
Viewing angle (horizontal) 178°
Viewing angle (vertical) 178°
Colors: 1.07 billion
Response time: < 1 millisecond
Refresh rate: (currently not yet finalized)
* The term 4K originally comes from cinema technology and refers to a resolution of 4,096 horizontal pixels. The UHD resolution of most monitors rated 4K, on the other hand, is "only" 3,840 x 2,160 pixels. Technically speaking, the SHIFTscreen has a UHD resolution. However, colloquially, this resolution is often referred to as a 4K monitor. We therefore include both names in our specifications for orientation purposes.
2x USB Type C 3.1 – PD 90 W (support DP, HDMI and charging)
1x USB Type C (only as audio out)
1x audio port (3.5 mm jack)< /p>
Can be rotated by 90° on both sides (to portrait format)
Height adjustment: (the exact height in mm is not yet 100% known)
Quick release (including 100 x 100 mm VESA mount adapter)
Orientation: Portrait or Landscape
Total height: 372mm
Total width: 633mm
The total depth is not yet 100% known. Thanks to the OLED technology, it is an extremely flat monitor – as can be seen in the video above.
Power consumption: typical 45 W
Power consumption in standby: < 0.5 W
Energy label: not yet known
Completed and still open steps
Super early bird funding for €777 ¹ *
Early Bird Funding for €888 ¹ *
funding threshold reached
¹ Price plus €22 device deposit
Construction and implementation
Situation November 9, 2023
We have added a block with the technical specifications to our SHIFTscreen on this page. Here you will find a series of data that characterizes our monitor. Missing information such as weight, the depth of the device, color spaces, the exact value of the height adjustment, etc. We will add it as soon as we know.
Situation October 10, 2023
The time has finally come: Our long-awaited SHIFTscreen prototype has arrived in Falkenberg. We are pleased to now have a first video with lots of impressions about our 27-inch Graphic tablet screen combinationto share with you.
Unfortunately, the desired number of 777 pre-orders has not yet been reached. With the completion of the prototype, we have now reached an important milestone for our development project and it will be easier for us to be able to communicate the SHIFTscreen project in an appropriate form. After these first impressions for you, we are now preparing the image and video material for the expanded crowdfunding on Startnext.
We are still very excited about this product! We are confident that we can still reach the funding threshold and are therefore extending the funding phase again. So that SHIFTscreen can also benefit from the Christmas business, we are setting the target date of February 2, 2024 in order to generate all pre-orders by then. If we reach the funding threshold earlier, we can of course start production earlier.
The delivery of the SHIFTscreen is directly dependent on the funding threshold being exceeded. However, since we were able to complete a large part of the pre-production through the development of the prototype and are already in the optimization process, we will be able to tackle the main production that will take place later comparatively faster.
As always: We will keep you updated. Thank you for your patience and support in this project.
Situation July 12, 2023
We are extending the funding phase!
Unfortunately, we were not yet able to achieve the desired 777 pre-orders by our target date of July 7th, 2023. However, since we are still convinced of the unique combination of display and graphics tablet, we are extending the funding phase until October 10, 2023.
The most important step is now the SHIFTscreen prototype, which gives us the opportunity to give our crowdfunding a real boost and to realize the necessary amount of pre-orders.
Stay tuned. We'll be back soon with video contributions, more detailed fact sheets, simulated case studies, more extensive image material and much more.
Situation April 6, 2023
Crowdfunding started!
It was with great excitement that we started crowdfunding last night. After less than 5 minutes, all 22 devices were sold out at a super early bird price of €777 plus device deposit. Three quarters of the devices in the next price level with an early bird offer have already been pre-ordered. We are very pleased that this project is also starting with such good momentum. Thank you for your support!
We are now saying goodbye to the Easter break and wish you relaxing holidays and a happy Easter with your loved ones.
Situation April 4, 2023
Tomorrow is the day!
The SHIFT product family is growing with a monitor, the SHIFTscreen. On this page you can follow almost live how the project is progressing. In the first funding phase, we will provide you with some key data (see above).
You can look forward to power savings through OLED technology, multi-touch, active pen support, modular design and much more.
We'll be releasing more information over the next few weeks. Check back often for more detailed renders, impressions and specs!
Impressions of the SHIFTscreen